Your Favorite AI Companion Just Went Mobile
Announced today, OpenAI has launched the first official version of the ChatGPT App Free for iOS. Read the press release here.
The ChatGPT iOS app, which is free to use and offers synchronized history across devices, has all the features the web version has, plus you can use the Whisper feature using your iPhone's microphone.
Availability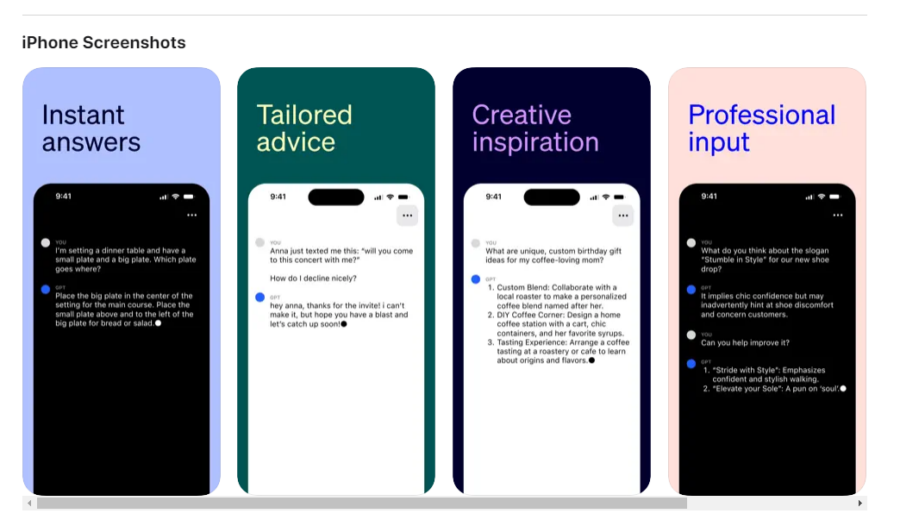 While the initial rollout begins in the US only, OpenAI has clarified that they'll expand to additional countries, likely at least Canada and the UK, in the coming weeks.
However, every Apple user not in the US can still use the Safari version of ChatGPT.
Users in the US will need to have at least iOS 16.1 to install in the ChatGPT App Free .
An Android app for ChatGPT was also announced as coming soon.
Beware
There are hundreds of unofficial ChatGPT apps on the App Store, but with this announcement, there is now an official version. Ensure you download the official version if you plan on downloading the OpenAI ChatGPT app, linked here (this link will not work unless you are in the US).

RIP to all the unofficial ChatGPT apps that have appeared in the last few weeks, most notably Chat With Ask AI, which is likely to lose all its momentum.
ChatGPT App Review
The ChatGPT app doesn't need a review. It is the most innovative, groundbreaking and important software of our generation. ChatGPT, particularly GPT-4, is the iPhone moment. The only complaint anyone could have is that access to GPT-4 is for paying subscribers only. Non-premium users have to use ChatGPT-3.5 on the app (and on the web). 
I have no doubt that ChatGPT will be the number one selling free app on the App store charts for a very long time.
Chat GPT App Price
The ChatGPT app is free to download and access GPT-3.5, while access to the more advanced GPT-4 requires a premium subscription, which can be purchased inside the app for $19.99 per month.
I will update this blog post as further news is announced.
Also Read: OpenAI in Python API – All you need to Know About